TeReSe

17th Informal Workshop on Term Rewriting


March 28, 2012 Aachen, Germany




---
By car
Arriving with the car you should exit at "Aachen Laurensberg", turn to the right and follow the signs the Hospital ("Uniklinik"). After the tunnel take the 2nd exit. Turn left one street after the first traffic light into Mies-van-der-Rohe Straße where you can park for free.
Do not park on the big parking lot behind the building - since end of 2011, cars without a parking permission can be towed away.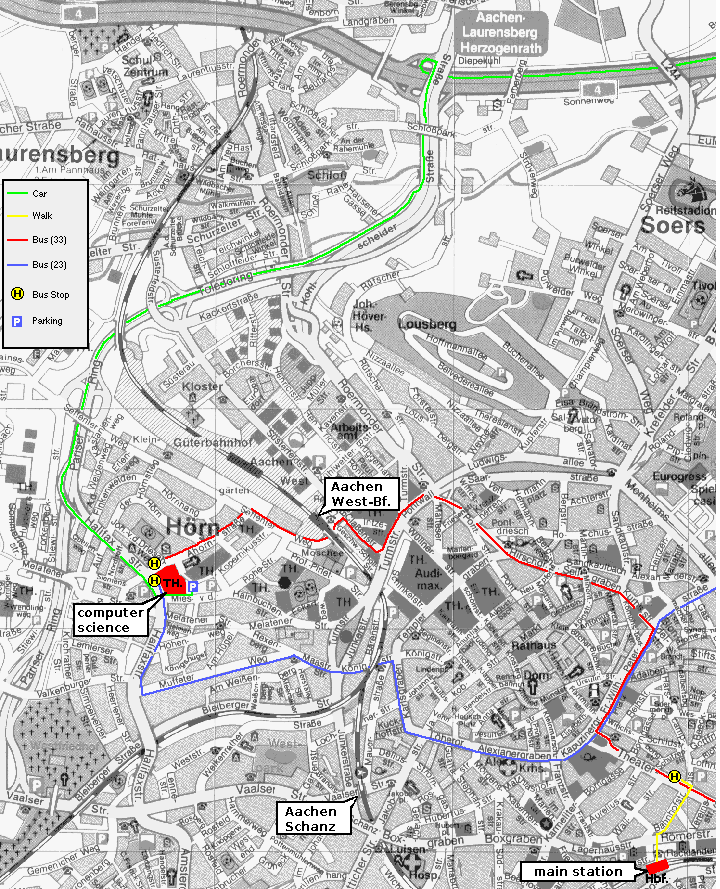 By train
Take a train via Heerlen to "Aachen West". Under the bridge turn right and walk up to the Mies-van-der-Rohe Straße. Walk up this street until the computer science centre ("Informatikzentrum") is on your right. Enter the building and follow the arrows to lecture hall AH II.
Alternatively you can take the bus 33. In this case you arrive at the opposite side of the centre.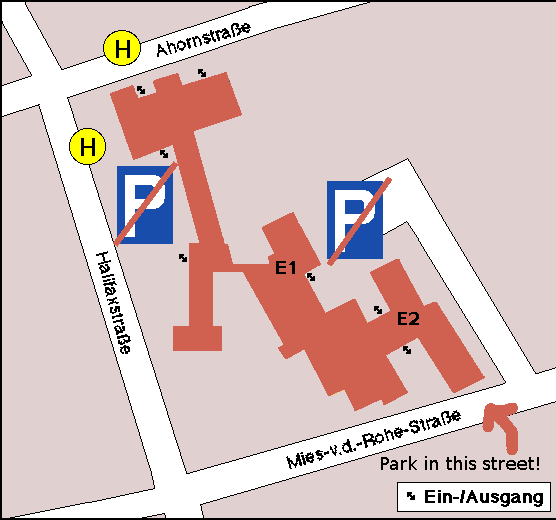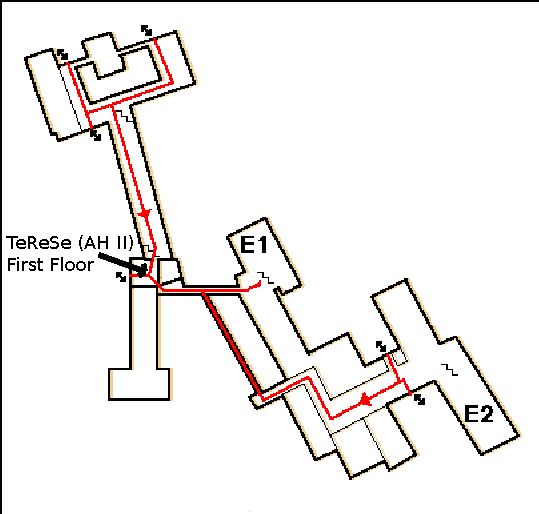 ---